Original Japanese materials and a feeling of Zen for your garden
NATURAL BAMBOO AND TRADITIONAL CRAFTSMANSHIP
Take Gaki – Bamboo fences are an integral part of Japanese garden culture. The fences are used in almost all Japanese garden design and lend a cosy, natural atmosphere to a space. They are ideal as privacy screens, boundaries or as trellises for plants. Using traditional bamboo fences, you can easily create highlights and Asian accents in your garden.
The original colour of bamboo poles is a delicate green. In the course of the drying process, it changes colour to a light shade of ochre. The colour palette ranges from beige to orange-brown to dark reddish tones.
The greatest advantages of the bamboo plant are its enormous stability and natural effect. Our natural bamboo panels are very robust and durable and not only protect against prying eyes and windy weather, they are also excellent as noise protection. The structure of the bamboo plants bounces noise vibrations away and ensures good acoustics in the garden.


The modular system allows for quick and easy assembly. Individual fence elements are connected with sturdy posts creating a fence that can be extended to the desired length.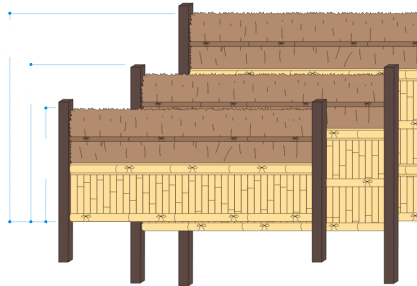 Classic decorative and functional fences
The natural Koetsuji fence has a special natural character. The rounded shape is ideal as a finishing element. But the Koetsuji fence also looks great in Japanese garden design on its own. The curved line has an open and calming effect.
Fence shapes have a significant effect on the human psyche. The semicircular shape of the Kuzuryu fence resembles a sunrise or sunset and creates positive feelings. Placing the individual elements next to each other creates a wave that gives the viewer a feeling of harmony and infinity.
Low boundary fences create lightness and airiness. They are ideal as a small boundary for flowers and small plants. Thanks to their low height, they are not overpowering and are ideal for small gardens.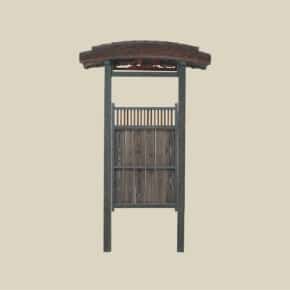 The gateway to Japanese culture – different design types of doors and gates conjure up an Asian ambience in the entrance area of your garden. Let your guests enter the wonderful world of your Japanese garden design.
Create a harmonious oasis of peace. Our high-quality privacy screen elements provide more privacy, reduce background noise and ensure a relaxing time in your own garden.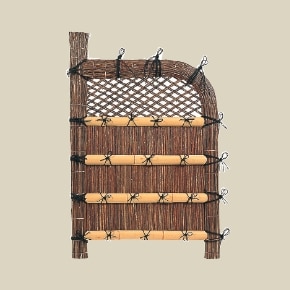 A PERFECT REPLICA OF NATURAL BAMBOO
The look of the traditional Japanese bamboo plant combined with famous techniques of Kyoto craftsmen and using quality, durable materials – that is EVER
BAMBOO

®
. The attractive panels have a fascinating natural appearance that transforms your garden into a place of peace and relaxation.
EVER
BAMBOO

®
products are durable, shock and impact resistant. They are robust against environmental conditions such as sun or rain.
EVER
BAMBOO

®
 has been faithfully reproduced and has a realistic texture. The three-dimensional shape creates beautiful subtle shadows and a surface texture that's close to the natural form.
The panels are made of specially reinforced ASA resin, which provides a perfect balance of natural appearance and durability.
Our products are designed with love. Finishing touches are always handmade, to ensure those precious details are perfect. You'll love the look and feel of natural bamboo.
Faithful recreation of the detail
Inspired by Japanese garden design culture, we place a lot of emphasis on lifelike details. Surfaces are hand-painted, as well as three-dimensional, to give the finish a natural feel. The range of shades lovingly recreates the different bamboo varieties.
Durable and environmentally friendly
All products in the EVER
BAMBOO

®
series are made of recyclable ASA resin and contain no polyvinyl chloride. In addition, our bamboo has a long life and can be used over many years, which is much friendlier for the environment.
Lightweight and flexible sizing
Despite their robust and weather resistant properties, the panels are flexible and easy to work with. It's super easy to create the length and width of the panels you want.
EVER BAMBOO - PANEL COLOURS AND PATTERNS
NATURAL COLOURS, REALISTIC SURFACES AND CLASSIC THEMES
The variety of colours and tone is faithfully made to match different types of bamboo.  We can reproduce surfaces that look aged by wind and weather, along with bamboo that has been refined using traditional methods.
Using nature as a guide, we shape the bamboo's structure with great attention to detail and precision. The special natural impression of our EVER BAMBOO® series is created using three-dimensional and hand-painted techniques. With a wide range of traditional patterns, EVER BAMBOO® panels offer numerous design options for classic or also modern Japanese garden design.
Modular system with mounting sets
Our panels are modular and come in two different options, each complete with everything you need to build your new bamboo fence. For a free-standing fence with two posts, select the "Basic" type. If you would like to extend your fence, select the "Extension" type. You can also choose between visible or concealed posts. Our experts will be happy to help you.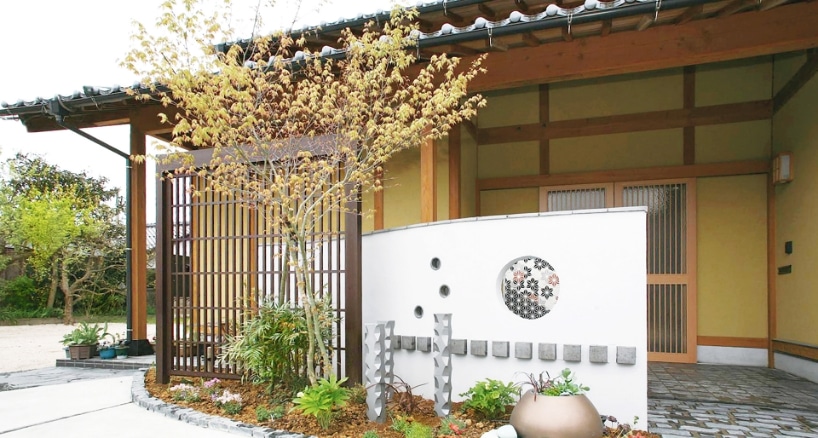 JAPANESE STYLE ALUMINIUM FENCING
MODERN APPEARANCE with CLASSIC STYLE
Our aluminium fences combine Japanese extravagance with a modern, contemporary look. They are robust, durable and weatherproof. There's a huge variety of designs, and natural properties are faithfully reproduced. The wood look is stunning and particularly popular. And because this lightweight metal does not corrode or fade, your fence will look amazing even after many years of use.
Modern Japanese style also suits gardens around the world
Japanese living promises tradition, relaxation and tranquillity. Here you can create a pleasant ambience to escape from the stresses of everyday life. And our versatile Japanese garden design suits any European garden and lends your personal paradise some Far Eastern flair and a timeless oasis of relaxation.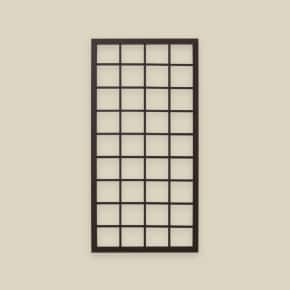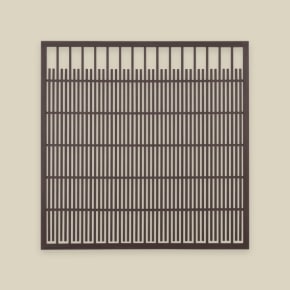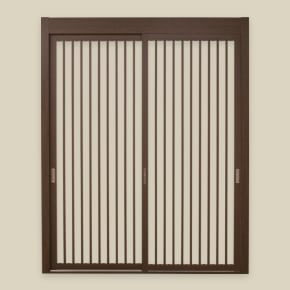 Japanese style LED lights
SPECIAL LIGHTING EFFECTS FOR A RELAXED ATMOSPHERE
Achieve different moods with the help of LEDs. Targeted light accents lend harmony and a cosy atmosphere to the surroundings. There are more advantages too. LEDs are long-lasting, easy to handle and use little electricity. Immerse yourself in beautiful lighting.   
Modern Hono-Akari atmospheric light
This contemporary light delivers style and atmosphere. The soft light brings a pleasant and calm ambience in the darkness.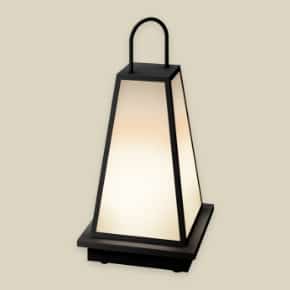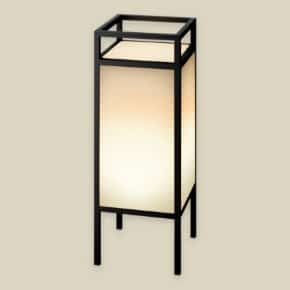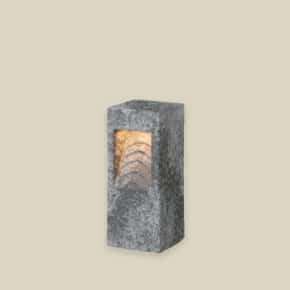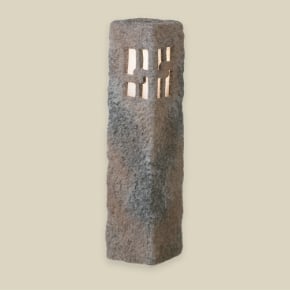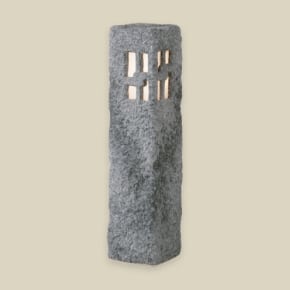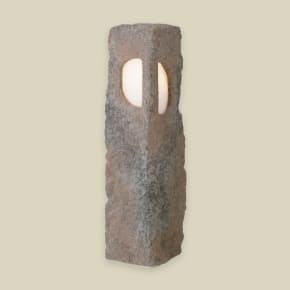 Traditional Japanese style with flickering
Traditional Japanese lights have timeless appeal. Atmospheric and romantic, the soft flickering design is reminiscent of candlelight. A stunning addition to any Japanese garden design.
ELEMENTS FOR YOUR GARDEN DESIGN
With EVER BAMBOO and TAKE GAKI
Discover all the little things that make up a Japanese garden
Japanese culture is characterised by its love of detail. With artfully designed elements from the EVER
BAMBOO

®
and TAKE GAKI series, you can quickly and easily create an unforgettable living ambience in authentic Japanese furnishing style.