Welcome Visitors And Guests The Right Way
Introduction for your property or building
INDIVIDUAL STYLE WITH CLASSIC PATTERNS
Having an inviting entrance area to your property immediately makes visitors feel welcome. Coordinating your outdoor area with the architecture at the entrance and around the building, is just as much a part of a company's identity as your sign.
The Takasho system of EVER ART products offers versatile options for the design of driveways and access paths. It includes lighting for the building entrance and an orientation system integrated with your company sign.
Orientation and ambience for visitors
MAKE YOUR ENTRANCE A PART OF YOUR GUIDANCE SYSTEM
Balancing dynamic and soothing accents creates a varied, inviting atmosphere for your visitors. Your entrance area will reflect your professionalism and highlight your corporate identity.
Takasho designs build on the individuality of the building and the architecture of the building itself and it becomes a distinctive setting that offers visitors effective and striking orientation.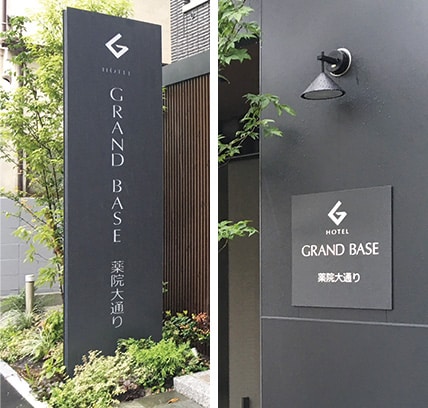 Welcome boards and illuminated lettering
Our Welcome Boards and name lettering blend harmoniously into any building concept. Matching the interior design and coordinating with the architectural style of stelae or the colour scheme of façades, they are a valuable, visible accent.
Frames for driveways and front gardens
A STYLISH FRAME FOR THE PROPERTY
Harmoniously designed driveways and access paths or a front garden are usually the first things visitors notice. If they already feel welcome, they will always be happy to return. Archways made of aluminium profiles in wood invite them to walk through.
Added value for home and property
The EVER ART BOARD aluminium composite panels and EVER ART WOOD aluminium profiles, is a totally flexible range. Create elegant and functionally intelligent solutions, even in a small spaces, including driveways, parking spaces with roofing. You can integrate letterboxes or nameplates too.
These enhance the property value and provide a friendly ambience for guests while creating a beautiful space for the residents.
Your entrance area completes your home
WELCOMING VISITORS AND OFFERING PRIVACY AT THE SAME TIME
The area in front of your own front door is just as much a part of your home as the living spaces. With letterboxes, property fencing, archways and fence doors, and possibly a carport, it influences the pleasant feeling of coming home. With the EVER ART materials, all the necessary components, e.g privacy screens, wall cladding, roofing, lighting, can be individually designed to match the architectural features of your house.
Welcome Boards for private houses
Small items such as house numbers, letterboxes and a name plate belong in every entrance area. Often these are simply put together without a concept and screwed onto the garden fence or the wall next to the door.
Our complete solutions with letterboxes and nameplates can be individually configured according to the customer's wishes thanks to the diverse design options and offer possibilities for integrating intercoms or other modern features. This creates a tasteful welcome board with additional functions that match the architecture of the house.
Letterboxes with a harmonious look and effective functionality
Letterboxes installed in stelae and welcome boards can be integrated into the surroundings with a matching wood-look decor. Functionality is thought out too and includes features such as a soft stop for the flap, suitable dimensions for large letters, wide opening of the door and protection against letters falling out.
Enjoy the same design possibilities as the product systems for façades and wall cladding or privacy screens with the doors and gates made of EVER ART BOARD and EVER ART WOOD materials. The collection includes a wide range of models with door leaves or slats in a variety of patterns to suit every requirement. Dimensions can be customised to match your specific needs too.

Name badges welcome visitors at the entrance
TAKASHO also provides a finely crafted range of name badges, lettering and company logo products to properly represent your company.
We have extensive design options including letter cubes composed of various serif, block letters or script typefaces as well as illuminated wordmarks cut into EVER ART BOARD. Additional lighting effects can be created by combining these special lamps from the LEDIUS product family.