Grow for longer by keeping your plants warm and protected
Get ready for growing season with our greenhouses
Whether you're looking for a miniature greenhouse to go on the patio or a walk-in greenhouse with plenty of growing space, you'll find what you need in our collection. Perfect for keeping your flowers, fruit and vegetables safe from pests.
The frame is made of rustproof, powder-coated tubular steel rods and plastic connectors. The mesh shelves provide reliable drainage to prevent waterlogging.
Our choice of greenhouse covers cater for every gardening need.
PE: 200g/m2 or 130g/m2
TAKASHO PE COVER is imported from Korea. It consists of an internal mesh embedded between two layers of polyethylene. It is thicker and stronger than a standard PVC cover to provide enhanced insulation during low temperatures at night.
Micro Mesh: 150g/m2
TAKASHO MICRO MESH COVER is the perfect solution to keeping your produce safe from pests in the summer months, whilst allowing ventilation and rainwater to pass through.
FLEECE:
TAKASHO FLEECE COVER provides good ventilation and humidity control in all conditions and is perfect for giving seeds, seedlings and young vegetables a good start in early spring.
PVC: 110g/m2 (0.08mm)
TAKASHO PVC COVER is designed to keep plants and flowers warm in the evening when the sun sets. It also helps to protect them from wind and rain, as well as slugs and other pests.
We offer a wide range of greenhouses and tunnels. They are great for home growing in large and small gardens, allowing you to extend the growing season and get more harvests in a single season.
Mini Greenhouse
Perfect for growing your own food in smaller gardens or on the patio.
Foldable Greenhouse
Compact and easy to assemble. When not in use, you can simply store it to save space.
Walk-In Greenhouse
Create perfect conditions for propagating seeds and growing your own plants.
Tunnel Greenhouse
Protect plants and crops from pests while promoting stronger and healthier growth.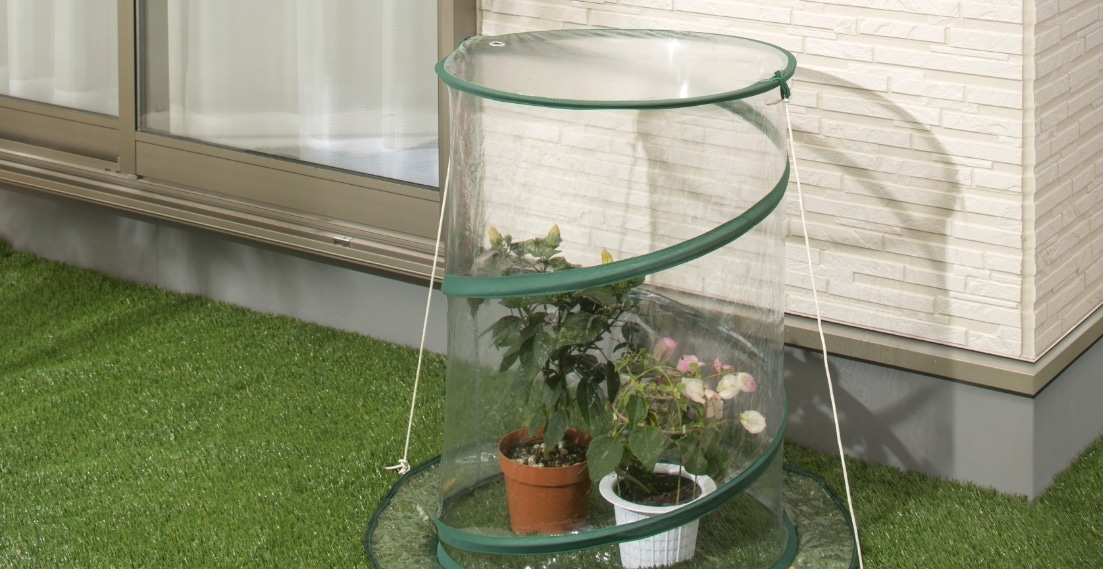 POP-UP Greenhouse
Quickly and easily popped out and pegged down, it can be folded away equally as quick.
Discover a relaxing space where "house" and "garden" are united. Feel the changing seasons and the beauty of nature with all 5 of your senses. We think this makes you healthier and richer and our products are created with this in mind.